Adimec offers custom coating options and cover glass removal service to enhance accuracy of off the shelf image sensors
Camera leader adds more options for customized solutions
EINDHOVEN, The Netherlands

, (PresseBox) -
Adimec (www.adimec.com ), a world leader in application-specific, leading-edge industrial camera solutions, today announced it is offering customization services focused on enhancing the accuracy of the high-performance image sensors found in its cameras. Customers can now have Adimec provide custom optical coatings to sensors, or remove the protective cover glass altogether, both of which can improve the image accuracy of standard off-the-shelf sensors.

Both types of processes require specialized expertise in order not to damage the sensors and optimize it for specific application requirements. Adimec's technical experts have built a special tool so customers can carefully remove the cover glass, and its in-house coating development team has designed several different types of coatings that can be safely applied to sensors.

"We realize that just about every camera application has some specific requirements that cannot be addressed with a universal solution. In fact, the majority of the cameras we provide are customized to some extent, whether it's the form factor, the interfaces, or the image sensor," said Joost van Kuijk VP Marketing & Technology at Adimec. "There is strong demand in high-end systems for approaches that enhance the accuracy of the images, and these two services that we are offering can have a significant impact on how well the sensors capture the desired image."

Image sensor cover glass removal

The cover glass is typically taped or glued to the sensor by the manufacturer and often times is integrated within the vision system or camera directly as-is. This is an important protective element, but can also be limiting in terms of the accuracy and usability of the sensor for certain applications. Adimec's cover glass removal tool is meant to remove the cover glass easily without the chance of damaging the image sensor. Careful removal at the customer is needed because the conversion from air-to-cover glass-to-air is a potentially damaging noise source, and can cause unwanted interference in very accurate vision applications.

In other cases, the cover glass restricts the range of angles needed by the vision system for its field of view. Some applications, particularly in the medical diagnostics field, require a wider field of view and more oblique angles to accurately obtain the desired image. Removing the cover glass can enable a greater degree of flexibility than with the cover glass in place.

Custom coatings

Factory-installed coatings used in sensors to further protect them from the environment (e.g. temperature, moisture) can limit the desired light at certain spectral ranges from passing through, thus restricting their ability to deal with the entire spectrum - UV light, for example. With a specialized coating the sensor will absorb less light at higher energy points of the spectrum, which means the sensor becomes more sensitive at the upper ranges, e.g. blue and UV range. Specialized coatings can have a significant impact on improving performance and utilizing the desired wavelength, both critical in many applications.

Adimec offers custom coatings such as short pass, band pass, long pass, that can enhance a vision system and overcome off-the-shelf sensor limitations. With the right coating, the reflection and transmission ratio can be optimized for several sets of conditions or optimized over a particular range of conditions. For example, a customized coating consisting of fluorescent materials can be used for the detection of UV or X-ray wavelengths, not possible with the standard coating on sensors.

Antireflection coatings (ARC) are another custom enhancement option to a sensor and can significantly improve the quality and accuracy of cameras. This type of coating addresses the problem of too much reflection on the sensor, which interferes with the light reflected by the device under test. This causes measurement errors. A custom-applied ARC from Adimec can reduce reflection to as little as 0.25% of the light beams processed by the sensor.

Adimec is one of the few camera suppliers with its own in-house coating development team, which can work with third-party suppliers to implement a custom coating solution. With this expertise, the company can develop and apply very specialized coatings for just about any requirement. The coatings it can apply have been used successfully to allow vision systems to concentrate on a specific limited wavelength, or extend the overall wavelength beyond what the off-the-shelf sensor allows.
Adimec Headquarters
Adimec specializes in the development and manufacturing of high-performance cameras that meet the application-specific requirements of key market segments, including machine vision, medical imaging, and outdoor imaging. Founded in 1992, the company partners with major OEMs around the world to facilitate the creation of industry-leading cameras. Its products meet a wide range of performance, size, cost, interface and application requirements and its Adimec True Accurate Imaging® technology provides new levels of precision and accuracy to vision systems. Adimec has offices around the world focused on creating customer value and satisfaction through local, personalized support.

Press releases you might also be interested in
Weitere Informationen zum Thema "Optische Technologien":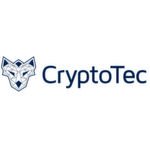 Cryptotec überwacht Lieferkette in Echtzeit
Über neue GSM-Sen­so­ren und Block­chain-Tech­no­lo­gie er­mög­licht Cryp­to­tec die Über­wa­chung von Pro­duk­ten wäh­rend der ge­sam­ten Lie­fer­ket­te. Die In­for­ma­tio­nen im Track-&-Tra­ce-Sys­tem wer­den da­bei in Echt­zeit über­tra­gen.
Weiterlesen