Adeneo Embedded announces Android KitKat 4.4.4 for TI's Sitara TM AM335x and AM437x processors
Ecully, France

, (PresseBox) -
Adeneo Embedded, a leading global company in embedded software development today announced the upcoming release of Android KitKat 4.4.4 BSPs for the SitaraTM AM335x and AM437x development platforms from Texas Instruments (TI). With our close collaboration with TI on Sitara and OMAPTM processors, Adeneo Embedded is now considered a Platinum Member in the TI Design Network.

TI's Sitara AM335x and AM437x processors, based respectively on ARM® Cortex®-A8 and ARM Cortex-A9 cores, are designed with the right set of highly integrated peripherals and low-power architectures. They represent the most reliable and up-to-date processors for developing home/industrial automation, medical devices, personal/enterprise navigation, portable data terminals and many other consumer and industrial applications.

Android, the world's most popular OS for embedded and mobile application running the most complete version, KitKat 4.4.4, is now customizable, reliable and easy to use, matching perfectly customers' requirements and providing proficient graphical user performance.

At Adeneo Embedded, we capitalize on our Linux and application development expertise to help OEMs port Android to multiple architectures such as Sitara, OMAP or ''Jacinto''. We can also develop and debug libraries by adding additional code to bring up Android on OEMs' devices, and building applications running on OEMs' solution (handheld terminal, tablet and other devices).

We can optimize any BSPs with boot-time improvement; API's and provide Android SDK. Thanks to our multi OS expertise, we can migrate only a part of Android KitKat to an older version of Android such as Jelly Bean, Ice Cream Sandwich and use the NDK-JNI technologies to merge existent useful software into new Android Systems.

Adeneo Embedded's BSPs represent a comprehensive tool for developers aiming to build applications for Automotive & Navigation, Medical & Healthcare, Energy & Industrial.

These upcoming BSP's will support the AM335x EVM, AM335x Starter Kit, BeagleBone Black and AM437x EVM, Texas Instruments platforms.

You can already get a preview of the upcoming BSPs by following the links below:
https://www.youtube.com/watch?v=IZrJhTARWyI AM437x
https://www.youtube.com/watch?v=w3-w6rIVOPQ AM335x

''Adeneo Embedded has a long standing legacy of collaboration with Texas Instruments, providing OS and Software expertise to device manufacturers using Sitara, OMAP or Jacinto technologies to develop complex multimedia connected devices for Medical, Industrial, Automotive and Handheld markets'' said Yannick Chammings, CEO at Adeneo Embedded.

''With the upcoming release of Android KitKat BSPs for both Sitara AM335x and AM437x processors, we strengthen further our collaboration with Texas Instruments, reducing embedded device development time with robust BSPs combined with worldwide scalable support and professional services offering.''

''We are pleased to collaborate with Adeneo Embedded to provide TI customers with Android support on multiple products, including TI's Sitara processors'' said Carlos Betancourt, Texas Instruments. ''The support from Adeneo Embedded gives TI developers the opportunity to use the latest operating systems from Android and focus on optimizing their designs''.

About the Texas Instruments Design Network

Adeneo Embedded is a platinum member of the TI Design Network, a premier group of independent, well-established companies that offer products and system-level design and manufacturing services complementing TI's semiconductors to a worldwide customer base to accelerate product innovation and time-to-market. Network members provide product design, hardware and software system integration, turnkey product design, RF and processor system modules, reference platforms, software development, proof-of-concept design, feasibility studies, research, certification compliance, prototyping, manufacturing, and product life cycle management. For more information about the TI Design Network, please visit http://www.ti.com/designnetwork.

Trademarks
All trademarks and registered trademarks belong to their respective owners.

© 2014 Adeneo Embedded. All Rights Reserved. All other brands or product names are the property of their respective holders
Adeneo Embedded
Adeneo Embedded provides system integration, design, support and training services to companies seeking world-class expertise in embedded solutions using high-performance architectures. For over 10 years, Adeneo Embedded has helped clients, in all stages of development; create profitable, feature-rich products that incorporate software and hardware solutions based on Embedded Linux, Android, QNX, Windows Embedded operating systems as well as Qt, Silverlight and HTML5 technologies. Close working partnerships with industry-leading silicon and software vendors allow Adeneo Embedded to apply its experience to a wide range of embedded solutions for the automotive, industrial, medical, multi-media, navigation, networking, mobile and wireless markets. Adeneo Embedded has a global sales and support network backed by engineering offices in North America and Europe.
Press releases you might also be interested in
Weitere Informationen zum Thema "Software":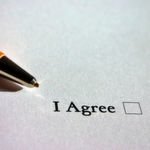 In 90 Tagen zur DSGVO-Compliance
Mi­cro­soft hat den Com­p­li­an­ce Ma­na­ger für Azu­re, Dy­na­mics 365 und Of­fice 365 Bu­si­ness and En­ter­pri­se in Pu­b­lic Clouds, den Com­p­li­an­ce Sco­re für Of­fice 365 so­wie den Azu­re In­for­ma­ti­on Pro­tec­ti­on Scan­ner ge­ne­rell ver­füg­bar ge­macht.
Weiterlesen