Cameo Light - Adam Hall sheds light onto the darkness!
Neu-Anspach, Germany

, (PresseBox) -
CAMEO is the new brand that adds professional lighting equipment to the Adam Hall lighting range. Besides conventional PAR cans containing state-of-the-art LEDs, the 2012 product range is being continuously expanded to include effects, bars, sets, moving heads and the associated accessories.

A new range from Adam Hall is blazing a trail towards event technology. The new product range, comprising LED effects, LED lighting systems and professional LED PAR cans, is set to be launched in December 2011. The new lighting products blend design and functionality to meet exacting requirements and offer a host of sophisticated technical features.

The LED effects that cut through the room with razor-sharp light beams are particularly impressive. Colourful, fast, bright and always playing to he right beat thanks to integrated microphone and sound control.

The LED lighting systems with flat cans mounted on a bar and integrated controller are the optimum basic kit for stage illumination applications. All flat cans provide an impressive level of brightness and a perfect colour mix.

They are actuated via DMX with 6, 9 or 15 channels, and the Cameo Multi PAR CLMPAR1 and CLMPAR2 lighting systems are equipped with three-pole XLR inputs and outputs. Alternatively, the lighting systems can be actuated using an optional controller. And of course they also work in standalone mode, with a microphone for sound control integrated into the bar. A 4-way foot controller is available as optional equipment.

The range also includes conventional cans with state-of-the-art equipment inside. Ultra-bright LEDs provide the best possible colour mix and an impressive brightness level. The floodlights are available in a black, polished or sturdy aluminium housing. The cans that feature a double bracket are suitable for mounting in cross-beams and bars or for use as a floor PAR. Versatile equipment and light sources for any application and location that offer outstanding flexibility.

The long service life, up to around 50,000 hours, and the high energy efficiency are just two of the many benefits offered by Cameo LED cans. From 2012 onwards, the Cameo product range is being expanded to include additional effects such as bars, sets, moving heads and the associated accessories.

You will find an overview of all the items here: http://www.adamhall.com/en/Lighting.html

Product videos are available at: http://www.youtube.com/user/cameolightandsound

Distributor: Adam Hall www.adamhall.com
Adam Hall GmbH
Adam Hall is a wholesaler, distributor, and manufacturer of its own selected product groups. At its headquarters in Neu-Anspach in the state of Hessen (Germany), the company currently employs over 100 people, and over 130 people globally. Adam Hall's business activities consist of the production, wholesale, and distribution of fittings for the manufacture of flight cases and other transport containers. In addition, Adam Hall produces and distributes a broad range of professional audio products such as sound equipment, wireless systems, PA speakers, and audio solutions for stage, studio, and broadcasting, as well as a comprehensive selection of accessories, such as connectors, cables, stands, instrument cases, and much more. In the area of Events & Industry, Adam Hall provides a broad spectrum of cable and circuit protection with its Defender cable crossover range. Additionally, Adam Hall provides professional lighting and DJ equipment under its Cameo brand.

Adam Hall's brands encompass LD Systems, LD Premium, Palmer PRO, Palmer MI, Cameo, Defender, Faital Pro, Eminence PA speakers, BMS PA speakers, Audac, Neutrik connectors, Amphenol, and K&M stands.

Press releases you might also be interested in
Weitere Informationen zum Thema "Elektrotechnik":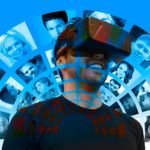 12 Augmented- und Virtual Reality-Start-ups
Start-ups sind in den ver­gan­ge­nen Jah­ren wie Pil­ze aus dem Bo­den ge­schos­sen – so auch im Be­reich Vir­tual oder Aug­men­ted Rea­li­ty. Nut­zer in vir­tu­el­le Wel­ten ver­set­zen oder ih­nen vir­tu­el­le Ele­men­te in die Rea­li­tät zu­spie­len, di­ent nicht nur dem En­ter­tain­ment. Viel­mehr kön­nen VR und AR Un­ter­neh­men da­bei hel­fen, Ar­beit­s­pro­zes­se zu opti­mie­ren. Wir zei­gen ei­ni­ge Bei­spie­le.
Weiterlesen