Actix unveils new release of Radioplan automated optimisation solution
Optimizes 3G and HSDPA networks for high volume voice and data traffic
London

, (PresseBox) -
Actix, the recognized leader in Network Status Management (NSM) solutions for mobile operators, today launched its latest version of its Radioplan ACP (automatic cell planning) system, Radioplan 3.8. With several new modules and the integration of key features from the Actix Cellopt ACP product line, operators can proactively balance mobile traffic across network resources ensuring the optimum user experience and maximum network efficiency.

Benefits of the new Radioplan system include drastic savings in capital and operational expenditure through a greater than 30 percent reduction in site count, and an 80 percent reduction in optimization process time. Actix's Radioplan solution has proven to be especially effective in radio access network sharing situations, with Actix products being used to guide the mergers of the most ambitious and complex network sharing projects in the world to date.

Customers have also enjoyed significant improvements in received pilot power and signal/noise results, and the discovery of major service-affecting faults through automatic analysis. The Actix Radioplan system is currently in use with over 50 mobile operators worldwide.

"The ability to make the most of all available network assets in the most effective manner is really a key element of a network operator's capital planning activities," said Johannes Huebner, Director of Automatic Optimization products for Actix. "By selecting the right sites and directing traffic appropriately we can help operators save an enormous amount of time and money, reducing the need for investment in overlapping or expensive new infrastructure and increasing their returns significantly."

"Actix has always been at the leading edge of automatic optimization technology, because we have worked closely with dozens of customers worldwide for more than 15 years, and our engineers and designers are the most experienced in the industry. Actix also has a long, successful track record of innovation in this field, usually being the first to market with a wide range of new ideas and technologies, and this has been recognized by a number of key patents", continued Huebner. "We believe this release of Actix Radioplan is a major step forward, and sets a new standard for ACP systems, in terms of the functional depth, breadth and reliability of the solution".

New features in Radioplan 3.8 include:-

- Integration with Actix One framework
- Multi-layer optimization prioritization
- Cellopt Expected Interference (EI) modeling
- Site Count Reduction (SCR) rankings
- SCR for HSDPA and CDMA2000-EVDO
- Automatic overshooting cell identification
- Automatic Remote Electrical Tilt (RET) Update
- Automatic neighbour list planning without planning data
- Automatic Parameter Optimization (APO)
- Incorporation of multiple sources of OSS data
- Generic measurement import functions
- Geolocation data support
- Visualization of switch, measurement and per call data
- Automatic counter aggregation
- Patented Automatic Pathloss Tuning (PLT)
- Enhanced Cellopt Capital Planning (CMP)
- Computation reduction options
- WiMax technology layer
- Reconnect/failover for Workgroup installations
Actix GmbH
With increasingly fierce competition and sky-high customer expectations, mobile operators around the world are striving to extract every last bit of performance and value from one of the biggest assets, the radio access network. UK-based Actix helps wireless carriers enhance revenue growth and improve operating margins by delivering intelligent, automated network performance engineering and network status management systems. Actix solutions feature embedded wireless expertise, automating key processes and enabling very significant efficiencies in the deployment and operation of carriers' networks, delivering measurably higher performance at lower cost. Over 10,000 engineers from 227 operators - including Verizon, O2, AT&T and T-Mobile - in 106 countries globally depend upon Actix software every day to help improve coverage for more than 1,100,000,000 subscribers. For more information, please see www.actix.com.
Press releases you might also be interested in
Weitere Informationen zum Thema "Software":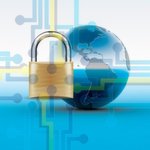 Das macht eine Cloud wirklich sicher
Wür­den Sie sich in ei­ne Cloud be­ge­ben, de­ren Be­t­rei­ber sich nicht in die Kar­ten schau­en lässt? Na­tür­lich nicht – dies war ei­ne rein rhe­to­ri­sche Fra­ge -, denn kein ernst­zu­neh­men­der IT-Ver­ant­wort­li­cher wür­de die Da­ten sei­nes Un­ter­neh­mens in die Hän­de von je­man­den le­gen, des­sen Tech­ni­ken und Me­tho­den im Dun­keln lie­gen. Woran aber er­ken­nen po­ten­ti­el­le Nut­zer, ob ei­ne Cloud wir­k­lich si­cher ist?
Weiterlesen