Actimagine Named a "Red Herring 100 Global" Award Winner
Our company has been chosen as one of the top tech start-ups in the world
Paris

, (PresseBox) -
Actimagine announced today that it has been selected as a winner of the Red Herring 100 Global Award.

Red Herring 100 winners and finalists from North America, Europe and Asia from the last three years were eligible for this award. The Red Herring editorial team used a very competitive process to whittle down the pool of 1800 eligible promising companies to the 100 winners of this first-time award. Evaluations were made on both quantitative and qualitative criteria such as financial performance, innovation, management, global strategy, and ecosystem integration.

Actimagine is an innovative company which develops and sells under license Mobiclip™, a patented software video codec, optimized for mobile platforms. Mobiclip is the technology that first made it possible to watch a full-length movie in DVD-like quality on mobile phones. Currently Mobiclip is the only technology to address the main challenges of displaying video on mobile platforms by offering DVD-like playback quality at 25 frames per second, full screen, for all types of video (premium, user generated and advertising) without compromising the lifespan of the battery.

"Today, we are in the midst of a revolution in the deployment and use of mobile video content. Consumer demand is increasing at a rapid pace. For video codec developers like Actimagine the challenge is to develop solutions that help deliver not only the quality users are seeking but also the breadth of viewing experiences they are increasingly looking for", says André Pagnac, Actimagine CEO. "In that regard, Actimagine is very proud to have been selected by Red Herring among 1800 companies as one of the 100 top tech start-ups in the world".

The winning companies were announced and celebrated at the Red Herring Global event in Seattle, WA, on December 3-5.

About Red Herring

Red Herring is a global media company uniting the world's best high technology innovators, venture investors and business decision makers in a variety of forums: a leading innovation magazine; an online daily technology news service; technology research, and major events for technology leaders around the globe. Red Herring provides an insider's access to the global innovation economy, featuring unparalleled insights on the emerging technologies driving the economy. For more information, visit www.redherring.com.
Actimagine
Das im März 2003 gegründete Softwareunternehmen Actimagine entwickelt und vertreibt unter dem Namen Mobiclip™ einen patentierten Video-Codec. Die Komprimierungssoftware erweitert die Wiedergabemöglichkeiten von Videomaterial auf mobilen Plattformen, indem sie einzigartige Videoerlebnisse schafft. Mobiclip wird bereits von führenden Mobiltelefon- sowie Content-Herstellern eingesetzt und entwickelt sich zum de facto Standard für Mobiltelefone. Die Komprimierungssoftware wird den hohen Ansprüchen von Videodarstellungen auf mobilen Plattformen gerecht: Jegliche Art von Videocontent kann durch sie in DVD-ähnlicher Qualität – 25 fps Full Screen – ohne Einschränkung der Batterielaufzeit wiedergegeben werden.

Actimagine ist in Delaware, USA, als Actimagine Corp. registriert und hat seinen Hauptsitz in Paris. Des Weiteren besitzt das Unternehmen Niederlassungen in Tokio, Singapur und San Diego. Zu den wichtigsten Kunden zählen Nintendo Co., Ltd., Fisher Price, Nokia, Motorola und Sony Ericsson.
www.actimagine.com
Press releases you might also be interested in
Weitere Informationen zum Thema "Kommunikation":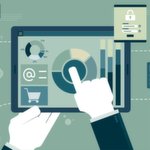 Wunsch und Wirklichkeit – der Arbeitsplatz der Zukunft
Büroar­beits­plät­ze ha­ben sich in den letz­ten Jah­ren be­reits stark ve­r­än­dert und sie wer­den sich in den kom­men­den Jah­ren noch mehr ve­r­än­dern. Mit der Di­gi­ta­li­sie­rung, die lang­sam in den Köp­fen al­ler an­kommt, wach­sen auch die An­sprüche der Ar­beit­neh­mer an ih­ren Ar­beits­platz – ins­be­son­de­re bei der jün­ge­ren Ge­ne­ra­ti­on.
Weiterlesen