Acer providing key service for Olympic and Paralympic athletes
London

, (PresseBox) -
As the athletes' villages open, Acer is ready to provide key service for athletes: the internet lounges.

Located at Stratford, Weymouth and Egham athletes' villages, the Acer Internet Lounges provide athletes with fully-equipped computing stations offering broadband Internet access, printer capabilities and social networking applications, available 24/7 during both Olympic and Paralympic Games.

The main lounge will be located at the Stratford Athletes Village and offer free access with 130 computers: 65 fixed stations powered by the Acer Z3801 all-in-one desktop and several portable devices: Acer S3 ultrabooks and Acer ICONIA A510 tablets.

Acer extended its service to the villages of Egham and Weymouth offering facilities equipped with 10 fully equipped computing stations.

Cool and relaxing, the Acer Internet Lounges offer a welcoming and comfortable environment where athletes can unwind and catch up with friends and family. Acer's on-site staff and service technicians provide customer support and solve technical issues.

By delivering a welcoming, accessible and comfortable environment to both Olympic and Paralympic athletes, Acer will provide the athletes an essential and priceless service, keeping them up to date with the things that matter the most and in touch with the people they love.

Acer also offers a similar service for media organizations. Within the Main Press Center (MPC), located in the Olympic park, a lounge is equipped with 50 workstations. The Internet Lounge opened on June 27th and will offer 24/7 operation during the Games. The Main Press Center will be bubbling with journalists and members of the media telling the world the extraordinary achievements of the athletes. Acer will be at their side, helping them to perform to the best.
Acer Computer GmbH
Acer Inc., gegründet 1976, ist heute einer der weltweit größten IT-Anbieter. Das Unternehmen entwickelt und vertreibt Notebooks, Netbooks, Tablets, PCs, Displays, Projektoren und Smartphones sowie Produkte für den Bereich Home Entertainment und mobiles Internet. Zudem engagiert sich Acer intensiv im Bildungsbereich, um durch den Einsatz von Technologie die Qualität der schulischen Lehre zu verbessern und die multimediale Vermittlung von Unterrichtsinhalten zu fördern. Gemäß dem Unternehmensleitsatz "Breaking the Barriers between People and Technology" liefert Acer IT-Produkte, die sowohl professionellen als auch privaten Anwendern erlauben, ihre persönlichen Aufgaben schneller, komfortabler und effizienter umsetzen zu können. Als weltweiter TOP-Partner der Olympischen Bewegung stellt Acer die gesamte IT-Infrastruktur für die Olympischen Spiele in London 2012 zur Verfügung. Weltweit nimmt Acer laut Gartner im ersten Quartal 2012 Platz 4 im PC-Gesamtmarkt und Platz 2 im Notebook-Segment ein. Über 8.000 Mitarbeiter tragen zum Erfolg des Unternehmens bei. Im Jahr 2011 belief sich der Umsatz (alle Länder und Regionen) auf 15,7 Mrd. US$. Das Unternehmen arbeitet mit Händlern und Distributoren in mehr als 100 Ländern zusammen. Acer Deutschland firmiert mit Sitz in Ahrensburg bei Hamburg als Acer Computer GmbH.

Das Unternehmen im Ranking:

Laut Gartner nimmt Acer in der Region EMEA im gesamten PC-Geschäft im ersten Quartal 2012 den zweiten Rang ein. Ebenso belegt der besonders erfolgreiche Bereich Mobile Computing in der Region EMEA laut Gartner im ersten Quartal 2012 den zweiten Platz. Im deutschen PC-Gesamtmarkt liegt Acer laut Gartner im ersten Quartal 2012 mit einem Marktanteil von 15,0 Prozent an erster Stelle. Auf das erste Quartal 2012 ergibt sich für Acer in Deutschland das Ranking wie folgt: Im Notebook-Bereich belegt Acer nach Gartner mit einem Marktanteil von 21,7 Prozent unangefochten Platz 1. Weiterhin ist Acer nach Pacific Media Associates mit einem Marktanteil von 21,0 Prozent seit 2007 marktführend auf dem Projektoren-Markt. Darüber hinaus platziert sich Acer laut Context im deutschen Display-Markt mit einem Marktanteil von 13,3 Prozent auf dem zweiten Platz.

Die Strategie:

Die Acer Business-Strategie basiert auf innovativen Technologien und hohen Qualitätsstandards. Ein weiterer wesentlicher Erfolgsfaktor für Acer ist das transparente, indirekte Channel-Modell: Der Vertrieb von Acer-Produkten erfolgt ausschließlich über Handelspartner. Um die Anforderungen unterschiedlicher Marktsegmente zielgenau abdecken zu können, setzt Acer in der internen Organisation - von der Produktentwicklung bis hin zum Vertrieb - erfolgreich auf eine Professional- und eine Consumer-Division. Die fokussierte Ausrichtung von Acer hilft auch den Fachhandelspartnern, Kundenanforderungen noch gezielter erfüllen zu können und sich damit neue Umsatzpotenziale zu erschließen.

Informationen zu Acer erhalten Sie im Internet unter: http://www.acer.de


Press releases you might also be interested in
Weitere Informationen zum Thema "Hardware":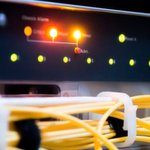 Mehr Effizienz für speicherintensive Anwendungen
IBM über­rascht schon jetzt mit der Markt­ein­füh­rung neu­er PO­WER-9-Sys­te­me-Ein­s­tei­ger­mo­del­le. Ge­plant war Früh­jahr 2018. Das Ser­ver-Port­fo­lio ist vor al­lem für spei­cher­in­ten­si­ve An­wen­dun­gen wie zum Bei­spiel SAP HA­NA, IBM DB2 oder Or­a­c­le-Da­ten­ban­ken kon­zi­piert.
Weiterlesen