ACDSee 10 Photo Manager Leverages the Latest in Devices and Online Sharing Tools, Offers Advanced Viewing, Editing Options
Photo Widget, upload tools for Flickr and SmugMug are among new features
Victoria, British Columbia

, (PresseBox) -
ACD Systems International Inc. (TSX: ASA) unveiled ACDSee 10 Photo Manager today, the latest update to its popular photo organization and sharing software. Improved features combine to make ACDSee 10 the most powerful and affordably priced tool available for seamless integration with photo sharing sites such as Flickr and SmugMug, as well as cameras and other devices. Additional features include real-time viewing, management and editing of multiple image files, even in large albums and photo collections.

"Our number-one goal with ACDSee 10 Photo Manager is to help people make the most of their photos and the digital devices they use every day," said Mark Franklin, executive vice president of ACD Systems. "The pace of sharing images moves faster as technology advances. People want easy-to-use tools to organize, edit and share files. ACDSee 10 is designed to make it simple to manage growing digital image libraries, share photos with friends and family and explore creative possibilities."

Integration with External Devices and Photo Sharing Platforms

Once images are indexed by ACDSee 10´s database, the new, online Uploader tool is optimized to share them quickly and easily through Flickr, SmugMug and other popular photo sharing Web sites. Frequent updates to the Uploader will include access to additional photo sharing sites and features.

The new ACDSee Photo Widget makes it simple to add a slideshow of photos or layouts to a Web page or blog and is powered by ACDSee´s free album-hosting service, SendPix. Images can also be directly exported to Microsoft Office(R) PowerPoint(R) or PDF documents, and files can be sent by e-mail directly from ACDSee software without the need for time-consuming resizing of images. With ACDSee, it´s also easy to create CDs, DVDs, prints and more at home or online.

For easy downloading, ACDSee 10´s "smart" features import, rename and categorize new photos automatically upon connecting a camera, camera phone or other device to one´s computer. Files can be unzipped within the software, which is designed for viewing and organizing archived items in one step. The time-saving PhotoDisc feature allows users to view thumbnails and manage images stored on external media without the need to first copy files to their hard drives.

Viewing and Organizing Made Quick and Easy

ACDSee 10´s new Instant Preview feature allows users to simply scroll a mouse over thumbnails for instant viewing of images right in the browser. The new virtual Photo Calendar tool allows for instinctive searching of photos or other digital assets, such as scrapbooking kits, by viewing images by date on a friendly, calendar-like interface. As with previous Photo Manager releases, using Quick View mode also means no waiting to view files.

"ACDSee is the best product we´ve found for organizing, comparing and browsing our images at DPReview," said Phil Askey, webmaster, Digital Photography Review.

Users can tag photos with custom categories or through metadata tools, such as the new, multi-word keyword feature, to greatly reduce searching time. It is also possible to assign images to as many categories as needed without duplicating files.

Automatic Image Adjustments

New, sophisticated image processing in ACDSee 10 actively analyzes each photo and can automatically apply optimal settings. One example is ACDSee´s patent-pending Shadow/Highlight tool, which restores detail into areas of photos that are too light or dark. Users can leverage powerful new image editing functions such as advanced red eye correction, which makes it possible to replace red eye with the subject´s actual eye color and then adjust it for brightness and intensity. Other special effects allow users to erase blemishes and make colors more true to life.

Pricing and Availability

ACDSee 10 Photo Manager is available for a free 30-day trial and for purchase for $49.99 (USD) at www.acdsee.com. Users can bundle this program with ACDSee Photo Editor for the combined price of $79.99 (USD). Photo Editor is the companion software that helps users of any skill level enhance photos and create their own digital layouts to print and share.
ACD Systems International Inc.
Headquartered in British Columbia since 1993, ACD Systems International Inc. is one of the world´s leading developers and marketers of digital imaging software, including the renowned ACDSee image management tool and Canvas, an advanced cross-platform technical illustration and graphics program. ACD has delivered value to a global marketplace through Internet distribution and through partnerships with manufacturers and developers. ACD has millions of consumer and business users and more than 33,000 corporate customers including many Fortune 500 companies. For further details, please visit us at www.acdsee.com.

ACD, ACD Systems and ACDSee are trademarks of ACD Systems International Inc. or its subsidiaries and may be registered in Canada, the United States, the European Union, Japan or certain other jurisdictions. Canvas is a trademark of ACD Systems of America, Inc. and may be registered in certain jurisdictions. Trademarks of ACD Systems of America, Inc. are used under license by ACD Systems International Inc. or its subsidiaries.

All other marks, products and company names are the property of their respective owners.
Press releases you might also be interested in
Weitere Informationen zum Thema "Software":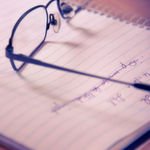 Klar definierte Cloud-Roadmaps schaffen Vertrauen
Längst hat Cloud Com­pu­ting die Art und Wei­se kom­p­lett ve­r­än­dert, wie Un­ter­neh­men in der heu­ti­gen Welt agie­ren. Es geht da­bei nicht nur um die tech­no­lo­gi­schen Ein­flüs­se, son­dern auch um die Ge­schäfts­aus­wir­kun­gen, die mit der Tech­no­lo­gie ein­her­ge­hen.
Weiterlesen