ACCESS Announces PUBLUS(TM) Reader v2.0 EPUB® 3 Viewer
World's first commercial EPUB 3 Viewer with Readium SDK to be adopted by BOOKWALKER eBook Store
Tokyo, Japan

, (PresseBox) -
ACCESS CO., LTD., a global provider of advanced software technologies to the mobile, beyond-PC and digital TV markets, today announced PUBLUS(TM) Reader* v2.0, a iOS-supported EPUB® 3 viewer incorporating the Readium SDK from the Readium Foundation, a consortium committed to establishing electronic publishing standards. Going forward, ACCESS plans to enhance the environment for next-generation rich-content viewing utilizing PUBLUS Reader v2.0 with the Readium SDK. 

Within this year, PUBLUS Reader v2.0 initially will be incorporated in the viewer provided by BOOKWALKER, an eBook store managed by BOOKWALKER CO., LTD. The store already incorporates PUBLUS Reader v1.0 (formerly called NetFront(TM) BookReader EPUB Edition), ACCESS' EPUB viewer app supporting both iOS and Android. BOOKWALKER now expects to strengthen scalability for future eBook store services with PUBLUS Reader v2.0, the world's first commercial EPUB 3 viewer to adopt the Readium SDK, an EPUB 3 rendering engine optimized for native apps on tablets and other devices. 

PUBLUS Reader v2.0 achieves exceptionally broad compatibility with iBooks by using iOS' standard WebKit engine as its EPUB 3 engine. It is envisioned that publishers of EPUB 3 content will benefit from highly reduced validation costs, until now a heavy burden, thanks to PUBLUS Reader v2.0. 

"The commercial adoption of the Readium SDK in ACCESS' new viewer is a groundbreaking step towards the global expansion of EPUB," said Bill McCoy, executive director of the International Digital Publishing Forum and president of the Readium Foundation. "ACCESS' active development of Readium technologies as a member of the Readium Foundation is helping to accelerate the global popularity of EPUB." 

"ACCESS is developing advanced software solutions incorporating open-source-based technologies to rapidly provide end users worldwide with increasingly convenient eBook viewing environments," said Kunihiro Ishiguro, CTO, ACCESS. "We are delighted to help commercialize Readium for the expanded availability and usage of EPUB solutions." 

ACCESS also plans to offer Android- and Windows-compatible versions of its PUBLUS Reader by collaborating in the development of multi-platform support for the Readium SDK. 

A demonstration video of PUBLUS Reader v2.0 can be viewed at http://gl.access-company.com/products/dpub/publus_reader/publus_reader_for_browser/. 

About ACCESS Commitment to Readium Foundation

The Readium Foundation is a non-profit membership corporation operated by the International Digital Publishing Forum (IDPF) to promote the expansion of EPUB 3. Incorporated in March 2012, it was preceded by the Readium Project working group. The foundation, in addition to managing Readium licenses, is driving the development and adoption of the Readium SDK viewer platform and the Readium Web viewer for browsers and plug-ins. ACCESS, which had contributed to the development of Readium as a member of the Readium Project by providing its unique PUBLUS Reader engine, is now supporting the enhancement of SDK technology for commercial use as a member of Readium Foundation. For more, visit: 

- ACCESS Joins Readium Foundation, Open Source Consortium for Digital Publishing (March 27, 2013) http://gl.access-company.com/news_event/archives/2013/130327/
- ACCESS' NetFront(TM) BookReader Technology Integrated into Readium EPUB 3 Reference Platform (July 4, 2012) http://gl.access-company.com/news_event/archives/2012/120712-3/ 

For more information about the Readium Foundation, Readium Web and Readium SDK, visit http://readium.org. 

About PUBLUS Reader (former NetFront BookReader EPUB Edition)

PUBLUS Reader is a multi-platform reader incorporating ACCESS' mobile software expertise to meet the demanding technological requirements of Japanese characters and page layout. The reader -which supports both EPUB 3 and EPUB 2.0.1- reproduces complex page layouts and Japanese characters, including vertical layouts and logographic Kanji characters, and incorporates Furigana annotation. It is based on the WebKit browser engine and supports a wide range of HTML5 and JavaScript content. PUBLUS Reader enables users to enjoy rich eBook content embedded with video, audio and applications. ACCESS provides PUBLUS(TM) Reader as an EPUB standard viewer in both browser and app versions. For more about ACCESS' EPUB viewer, please visit: http://gl.access-company.com/products/dpub/publus_reader/.

© 2013 ACCESS CO., LTD. All rights reserved.
All trademarks, logos and trade names mentioned in the document are the property of their respective owners.

 
ACCESS Europe GmbH
ACCESS CO., LTD. is a global provider of advanced software solutions and services that enable operators, device manufacturers, content owners and consumers to make the most of today's multi-screen, connected world. It provides software for mobiles, smartphones and tablets, connected TVs and set-top boxes in the connected home, automotive, digital publishing and networking markets. ACCESS solutions have shipped in over one billion devices around the world. Its product portfolio includes the NetFront(TM) software series, providing customers faster time-to-market, flexibility and customizability; the PUBLUSTM for cloud-based, cross-platform digital publishing and the NetAd mobile advertising platform. Headquartered in Tokyo, Japan, the company is listed on the Tokyo Stock Exchange (Mothers' Index, 4813) and operates subsidiaries and affiliates in Asia, Europe and the United States. Learn more about ACCESS at www.access-company.com.


Press releases you might also be interested in
Weitere Informationen zum Thema "Software":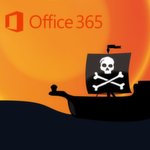 Das gekaperte Office 365-Konto
Of­fice 365 ist nicht nur bei Un­ter­neh­men be­liebt, son­dern zu­neh­mend auch bei Cy­ber­kri­mi­nel­len. Im­mer häu­fi­ger wer­den Of­fice 365-Kon­ten durch ge­ziel­te Phis­hing-At­ta­cken ge­ka­pert. Die An­g­rei­fer nut­zen dann die ge­stoh­le­ne Iden­ti­tät um wei­te­re An­grif­fe inn­er­halb des Un­ter­neh­mens aus­zu­füh­ren.
Weiterlesen