UK businesses fight laptop theft with unique tracking and remote deletion software
Absolute Software and police help ITN and BRC recover laptops and charge alleged thieves
Newbury

, (PresseBox) -
ITN (Independent Television News), a leading news and multimedia content company, has seen the benefits of Absolute Software's ComputraceOne laptop monitoring and tracking service following two recent thefts. In two unrelated crimes, one laptop was stolen from a staff member's car and another was stolen from an employee's home. The police were able to identify and charge two alleged thieves.

Another demonstration of how well this type of software works can be seen with recent recoveries of stolen laptops for BRC Reinforcement Solutions (BRC), the UK's largest supplier of steel products for use in construction. BRC's company directors had activated ComputraceOne on their laptops, as had reps on the road needing access to CAD drawings. Following the theft of a laptop, the stolen machine was tracked after the stolen laptop was switched on and connected to the internet, so allowing for it contact Absolute's monitoring centre to indicate its location. The Absolute recovery team was able to work with the police, resulting in charges being brought.

"I am always sceptical of new technology until it is proven," said Adrian Marks, IT Systems Administrator at BRC Reinforcement "I was really impressed by the recovery process. Absolute informed me when the laptop started 'calling in', and then I had a call from the police telling me the laptop had been recovered. All we had to do was let Absolute know when one of our laptops went missing."

William Pound, senior director of international operations, Absolute Software explains: "Organisations across Europe face slowed productivity, media scrutiny, as amply demonstrated by the HMRC discs loss, as well as increased costs when stolen computers and the information on them falls into the wrong hands.

"ComputraceOne combines the ability to track computers, recover those that go missing and remotely delete sensitive information. It also provides secure IT asset management for computers that are disconnected from company networks. As these customers can attest, ComputraceOne provides an easy-to deploy, cost-effective solution for combating issues surrounding lost or stolen computers. "

ComputraceOne uses the Internet to track and recover missing laptop computers, so that when a laptop is reported stolen, the embedded Computrace agent sends a silent signal to Absolute's monitoring centre, providing critical information about where the device is located.

Absolute's recovery team then works with the police, to recover the computer. In addition, the Computrace software agent can survive accidental or deliberate attempts at removal or disablement.
Absolute Software Corporation
Absolute Software Corporation (TSX: ABT) is the leader in Computer Theft Recovery, Data Protection and Secure Asset Tracking™ solutions. Absolute Software provides organisations and consumers with solutions in the areas of regulatory compliance, data protection and theft recovery. The Company's Computrace® software is embedded in the BIOS of computers by global leaders, including Dell, Fujitsu, Gateway, HP, Lenovo, Motion, Panasonic and Toshiba, and the Company has reselling partnerships with these OEMs and others, including Apple. For more information about Absolute Software and Computrace, visit www.absolute.com or http://blog.absolute.com/.
Press releases you might also be interested in
Weitere Informationen zum Thema "Sicherheit":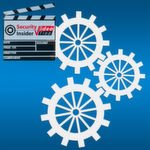 WSUS-Grundlagen für Admins
Die In­stal­la­ti­on von Win­dows-Up­da­tes oder Pat­ches für Mi­cro­soft-Pro­duk­te möch­ten Ad­mi­ni­s­t­ra­to­ren sel­ten ganz dem An­wen­dern über­las­sen. Will man die Up­da­tes ef­fi­zi­ent, zur pas­sen­den Zeit und oh­ne ex­t­re­me Aus­las­tung der ei­ge­nen In­ter­net­lei­tung im Netz­werk ver­tei­len, kommt man um Win­dows Ser­ver Up­da­te Ser­vices (WSUS) nicht her­um. Im ers­ten Teil der WSUS-Vi­deo-Tipp-Se­rie zei­gen wir die wich­tigs­ten Grund­la­gen für In­stal­la­ti­on und Ein­satz von WSUS.
Weiterlesen