Clinical data with 4SC's compound Vidofludimus in inflammatory bowel disease published in peer-reviewed scientific journal
Planegg-Martinsried

, (PresseBox) -
4SC AG (Frankfurt, Prime Standard: VSC), a discovery and development company of targeted small molecule drugs for autoimmune diseases and cancer, today announced, that data from its clinical Phase II study with Vidofludimus in patients with inflammatory bowel disease (IBD), which was completed and reported last year, have been published online in a peer-reviewed article in Journal of Crohns & Colitis (18 October 2012, http://dx.doi.org/10.1016/j.crohns.2012.09.016, article in press, published online ahead of print).

In the open-label, clinical Phase IIa study, vidofludimus had been investigated in steroid-dependent patients with Crohn's disease and Ulcerative colitis. The compound was safe and well tolerated and showed a positive response rate in 88.5% of the patients by completely or partially reducing patients' dependence on cortico-steroid drugs.

Dr. Ulrich Dauer, CEO of 4SC AG said: 'The publication of the convincing clinical data in a peer-reviewed article in the Journal of Crohns & Colitis emphasises the therapeutic potential of vidofludimus as a novel therapy of autoimmune diseases, in particular in IBD. This also reinforces our ambitions for our planned clinical Phase IIb study in Crohn's disease which we intend to conduct preferably together with a partner.'

About Vidofludimus

Vidofludimus is an orally administered small molecule for the treatment of autoimmune disorders such as IBD (Crohn's disease and Ulcerative colitis). The therapeutic efficacy of vidofludimus is based on an innovative dual principle. Vidofludimus inhibits the expression of selected pro-inflammatory cytokines, including interleukin-17 (IL-17A and IL-17F) and interferon (IFN)-gamma that play crucial pathogenic roles in a variety of autoimmune diseases. Vidofludimus also inhibits dihydroorotate dehydrogenase (DHODH), a key enzyme of the pyrimidine biosynthesis, thereby halting the proliferation of activated T and B cells which are involved in the pathology of autoimmune disorders. Vidofludimus has completed several Phase I and II trials showing a clean safety profile and encouraging anti-inflammatory activity. Preclinical models demonstrate the broad therapeutic potential of vidofludimus in autoimmune indications including lupus, psoriasis, multiple sclerosis as well as transplant rejection.

Legal Note

This document may contain projections or estimates relating to plans and objectives relating to our future operations, products, or services; future financial results; or assumptions underlying or relating to any such statements; each of which constitutes a forward-looking statement subject to risks and uncertainties, many of which are beyond our control. Actual results could differ materially, depending on a number of factors.
4SC AG
The Group managed by 4SC AG (ISIN DE0005753818) discovers and develops targeted, small-molecule drugs for treating diseases with high unmet medical needs in various autoimmune and cancer indications. These drugs are intended to provide innovative treatment options that are more tolerable and efficacious than existing therapies, and provide a better quality of life. The Company's balanced pipeline comprises promising products that are in various stages of clinical development. 4SC's aim is to generate future growth and enhance its enterprise value by entering into partnerships with leading pharmaceutical companies. Founded in 1997, 4SC had 90 employees at 30 June 2012. 4SC AG has been listed on the Prime Standard of the Frankfurt Stock Exchange since December 2005.
Press releases you might also be interested in
Weitere Informationen zum Thema "Forschung und Entwicklung":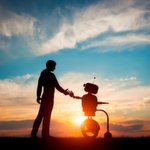 Künstliche Intelligenz: mehr Arbeitsplätze als -verluste
Laut ei­ner Stu­die des Markt­for­schungs­un­ter­neh­mens Gart­ner wer­den bis 2020 mehr Ar­beits­plät­ze durch Künst­li­che In­tel­li­genz (KI) ge­schaf­fen, als da­durch ver­lo­ren ge­hen. Vor al­lem die Ge­sund­heits­bran­che soll pro­fi­tie­ren. Der größ­te Job­ver­lie­rer wird die Pro­duk­ti­ons- und Fer­ti­gungs­in­du­s­trie sein.
Weiterlesen