4SC forms international Scientific Expert Panel
Renowned experts in the fields of epigenetics and oncology to provide 4SC with guidance on research and its clinical value
Planegg-Martinsried

, (PresseBox) -
4SC AG (4SC, FSE Prime Standard: VSC) today announced the formation of an international Scientific Expert Panel (iSEP). The goal of the iSEP is to further strengthen 4SC's leadership position in the development of epigenetic cancer drugs. Members of the iSEP, who are internationally recognized experts in the field of epigenetics and oncology, will provide 4SC with consultancy on research and clinical product development. The inaugural members of the iSEP are:

Prof. Dr. Thomas Jenuwein Director and Senior Group Leader at the Max Planck Institute of Immunobiology and Epigenetics (Freiburg, Germany); Coordinator of the European network of excellence "The Epigenome" and co-author of the benchmark textbook on epigenetics; research focus on epigenetic gene regulation Dr. Charles B. Epstein Senior Group Leader at the Broad Institute of MIT and Harvard (Cambridge (MA), USA); research focus on epigenome characterization to better understand cellular diversity in health and disease Prof. Dr. Wolff Schmiegel Head of the Department of Medicine, Knappschaftskrankenhaus Bochum GmbH, Ruhr-Universität Bochum (Germany) and Head of the Department of Gastroenterology / Hepatology, Berufsgenossenschaftliches Klinikum Bergmannsheil, Ruhr-Universität Bochum (Germany); medical specialist for internal medicine, gastroenterology, endocrinology, hematology and medical oncology

"We are very proud to inaugurate our international Scientific Expert Panel with two world-renowned experts in epigenetics research in Prof. Jenuwein and Dr. Epstein, and one of the foremost leaders in clinical oncology in Prof. Schmiegel," states Dr. Daniel Vitt, Chief Development Officer and Chief Scientific Officer at 4SC. "We look forward to a productive scientific collaboration, and are sure that we can benefit significantly from their guidance relating to the strategic positioning and continued clinical development of our two current epigenetic cancer compounds, resminostat and 4SC-202. We believe that the contributions of the international Scientific Expert Panel will be invaluable as we work to realize the full potential of these highly promising therapeutic candidates."

Further information

About epigenetic cancer therapy

Epigenetic changes modify the activation of certain genes, but not the genetic code of DNA itself, causing activation or silencing of genes. This mechanism enables differentiated cells such as those in the lungs, nerves or skin to serve very different functions despite containing identical genetic code.

Epigenetic alterations are as important as genetic mutations in a cell's transformation to cancer, and their manipulation holds great promise for cancer therapy. Epigenetic compounds such as 4SC's resminostat and 4SC-202 may convert these epigenetic alterations back to normal function. For example, treatment with epigenetic cancer compounds interrupts or combats the mechanism that is responsible for the onset of cancer, makes cancer cells visible to the body's own immune system or renders them more responsive to immuno-oncological treatment.

Epigenetics is considered as a future growth market in the field of Oncology based on its significant promise as both a monotherapy and in combined approaches with immuno-oncology drugs and other therapeutic agents. In an October 2015 report by business information publisher Grand View Research, the worldwide epigenetics market was projected to generate revenues of $ 16 billion in 2022, up from $ 4 billion in 2014.

About Resminostat

Resminostat is an orally administered epigenetic anti-cancer compound. As an inhibitor of HDAC (histone deacetylase) that selectively targets class I, IIB, and IV HDACs, resminostat reactivates e.g. silenced genes in cancer cells or downregulates excessively active areas. In addition to the direct effects, resminostat enhances the body's own immune response to cancer.

Resminostat can be used both as monotherapy and in combination with other drugs. The compound has been shown to be well tolerated and safe in Phase I studies, and its use in the treatment of cutaneous T cell lymphoma, Hodgkin's lymphoma and liver, lung, colon, pancreatic and biliary tract cancer is being investigated in clinical trials. Initial positive efficacy results for resminostat in monotherapy have already been observed in patients with Hodgkin's lymphoma and in combination with the standard medication sorafenib in selected patients with advanced liver cancer.

About 4SC-202

4SC-202 is an orally administered epigenetic anti-cancer compound with a unique mechanism of action. 4SC-202 works as a combined LSD1 (lysine-specific demethylase) and HDAC1, 2, 3 (histone deacetylase) inhibitor and causes a reactivation of deactivated genes or a downregulation of excessively active areas e.g. in cancer cells. By way of these epigenetic modifications, 4SC-202 inhibits the cells' Hedgehog and WNT signaling pathways that play an important role in the development and metastasis of cancer. In addition to the direct effects, 4SC-202 also enhances the body's own immune response to cancer.

In a Phase I trial of the treatment of advanced hematological and lymph node cancer, 4SC-202 proved to be safe and well tolerated. Encouraging signs of efficacy have also been observed. The disease regressed completely in one patient and partially in another.

Forward-looking information

This press release contains certain forward-looking statements. Any forward-looking statement applies only on the date of this press release. By their nature, forward-looking statements are subject to a number of known and unknown risks and uncertainties that may or may not occur in the future and as a result of which the actual results and performance may differ substantially from the expected future results or performance expressed or implied in the forward looking statements. No warranties or representations are made as to the accuracy, achievement or reasonableness of such statements, estimates or projections, and 4SC AG has no obligation to update any such information or to correct any inaccuracies herein or omission herefrom which may become apparent.

Related articles

16 June 2016, Resminostat boosts cancer immunotherapy

2 June 2016, 4SC at ASCO: 4SC 202 and checkpoint inhibitors - strong partners in cancer treatment

8 October 2015, World-renowned experts in the field of cancer therapy development discuss 'Epigenetic Regulation of Immunogenicity' at 10th 4SC Scientific Symposium
4SC AG
4SC (www.4sc.com) is a biotechnology company dedicated to the research and development of small-molecule drugs focused on epigenetic mechanisms of action for the treatment of cancers with high unmet medical needs. These drugs are intended to provide innovative treatment options for cancer patients that are more tolerable and efficacious than existing therapies, provide a better quality of life and offer increased life expectancy. The Company's pipeline comprises promising products that are in various stages of clinical development. 4SC's aim is to generate future growth and enhance its enterprise value by entering into partnerships with pharmaceutical and biotech companies. Founded in 1997, 4SC had 50 employees at 1 May 2016. 4SC has been listed on the Prime Standard of the Frankfurt Stock Exchange since December 2005.






Press releases you might also be interested in
Weitere Informationen zum Thema "Research / Development":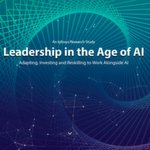 Künstliche Intelligenz entwächst der Experimentierphase
Im Rah­men ei­ner Stu­die hat In­fo­sys un­ter­sucht, wel­che Aus­wir­kun­gen Künst­li­che In­tel­li­genz (KI) in der Pra­xis hat. Da­bei stand vor al­lem der Ein­fluss auf den Re­turn-on-In­vest­ment (ROI), Ar­beit­neh­mer und Füh­rungs­kräf­te im Mit­tel­punkt.
Weiterlesen