4SC announces initial results from its Phase IIa clinical study with SC12267
Planegg-Martinsried

, (PresseBox) -
German drug discovery and development company 4SC AG (Frankfurt, Prime Standard: VSC), based in Martinsried near Munich, today completed the first analysis of the results of the Phase IIa clinical study with SC12267 for the treatment of rheumatoid arthritis.

In the randomized, double-blind, placebo-controlled study, two groups of patients were treated over a period of 12 weeks with a daily oral administration of two different doses of SC12267 (20 mg and 35 mg). Over the same period of time, another group of patients received a placebo. The aim of the study was to prove the efficacy, safety and pharmacokinetics of the drug candidate.

The available study results demonstrate good tolerability and safety for SC12267. Efficacy was shown depending on selected clinical endpoints and previous medication of the patients.

To prove efficacy, the so-called DAS28 score for measuring disease activity and the international established ACR response criteria for assessing treatment success were defined as clinical endpoints.

In accordance with ACR20-responses (a measure for the reduction of RA-symptoms of at least 20%) the results over all patients confirmed dose-dependent trends in efficacy. Results showed that an ACR20 response was attained in about 47% of patients in the 35-mg group compared to approximately 33% of patients in the placebo group.

Evaluating the DAS28 score (a tool for the judgement of the disease activity of RA patients on the basis of 28 defined joints) a reduction was observed in all three treatment groups after 12 weeks of treatment, but due to a high placebo response rate the differences in the 20 mg and 35 mg groups compared to placebo were not conclusive.

Very pronounced was data of patients who had received treatment with other DMARDs (disease modifying antirheumatic drugs) prior to the trial, and were now given a 35 mg dose of SC12267. A clear, positive trend in efficacy could be achieved for all parameters compared to the placebo group. Patients of this subgroup showed a response-rate of 50% compared to 13% of the placebo group referring to the ACR20 response.

The final study report is expected within the next weeks after completion of additional evaluations. 4SC AG will use the available data for further talks with potential partners in the pharmaceutical industry.

SC12267 is one of six projects of the drug discovery and development pipeline of 4SC AG. It is a new type of small molecular active agent from the class of DMARDs used for treatment of autoimmune diseases such as rheumatoid arthritis or multiple sclerosis.

Prof. Dr. Bernhard Manger of the Institute for Rheumatology and Clinical Immunology at the Medical Clinic III, University Erlangen-Nurnberg and principal investigator of the study stressed the positive efficacy of SC12267 in particular for previous treated patients: "The clear efficacy in the relevant patient groups is of particular importance for this new drug candidate. This safety and efficacy data opens up new options for the basic treatment of rheumatoid arthritis."

Against this background and in view of the broad therapeutic potential of SC12267 in other indications as well, 4SC AG is encouraged for its negotiations with potential pharmaceutical partners regarding an outlicensing agreement for this project. The broad therapeutic potential of SC12267 was already underpinned in several preclinical studies for chronically inflammatory intestinal diseases and inflammatory skin diseases.
4SC AG
4SC AG (ISIN DE0005753818) has been listed in the Prime Standard of Frankfurt Stock Exchange since 15 December 2005. Founded in 1997 and now with a staff of 74, the company develops novel drug candidates for inflammatory diseases, cancer and infectious diseases using a cheminformatics based technology platform. Traditional high throughput screening of therapeutic agents has been transferred from the lab to the computer. Thus, the company offers substantial cost and time advantages as well as increased success rates in drug development. 4SC AG utilises its technology platform, which is protected by patent, to create a sustainable project pipeline of active agents to be developed up to the early clinical phases ('proof of concept') and subsequently licensed to the pharmaceutical industry in return for advance and milestone payments as well as royalties.

There are currently six projects in the pipeline and a so-called ideas'pool with further development candidates. The first project for the treatment of rheumatoid arthritis has already successfully completed clinical phase IIa. Four other product candidates are in pre-clinical development and another project is in the research stage. In addition, the company is implementing its technology platform in partnerships with pharmaceutical and biotechnology companies, and is already generating initial revenues.
Press releases you might also be interested in
Weitere Informationen zum Thema "Medizintechnik":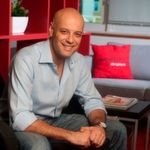 KI und Machine Learning in der Software-Entwicklung
Mit dem "Pro­jekt Tu­ring" hat Out­Sys­tems ei­ne In­i­tia­ti­ve für mo­der­ne Soft­wa­re-Ent­wick­lung ins Le­ben ge­ru­fen. Künst­li­che In­tel­li­genz und Ma­chi­ne Lear­ning sind da­bei die An­sät­ze, die der Low-Co­de-Spe­zia­list in ei­nem ei­gens da­für er­rich­te­ten For­schungs­la­bor un­ter­sucht.
Weiterlesen