4SC Obtains Key Patent for Lead Anti-Cancer Compound Resminostat in Japan
Japan, due to 4SC's alliance with Yakult Honsha and the high incidence of liver cancer, is of high strategic importance for 4SC and the further development of resminostat
Planegg-Martinsried

, (PresseBox) -
4SC AG (Frankfurt, Prime Standard: VSC), a discovery and development company of targeted small molecule drugs for autoimmune diseases and cancer, today announced that the company has been granted a key patent for its lead anti-cancer compound resminostat in Japan. The patent (Japanese Patent No. 4856623) covers the composition of matter of resminostat, pharmaceutical compositions comprising resminostat and its therapeutic use in cancer and other therapeutic areas.

The Japanese market is of particularly high importance to 4SC and the development of resminostat for two reasons. In April 2011, 4SC granted an exclusive license to Yakult Honsha, the Japanese leader in gastro-intestinal cancer therapeutics, for the development and commercialization of resminostat in Japan. Moreover hepatocellular carcinoma (HCC), the most common type of liver cancer, has a particularly high incidence in Japan. HCC, an indication with high medical need and few therapeutic options available, is one of the cancer indications currently targeted with resminostat in Phase II clinical development.

Besides HCC, resminostat is currently in advanced clinical development also in colorectal cancer (CRC) and Hodgkin's lymphoma (HL), a cancer of the lymphatic system. Previous pre-clinical and clinical evaluation of the compound up to clinical Phase II trials has shown very good safety and tolerability and promising anti-tumour activity.

Dr. Ulrich Dauer, CEO of 4SC commented: 'We are very pleased that the Japanese Patent Authority has granted this key patent for our lead oncology compound resminostat. This is of high strategic relevance both for our alliance with Yakult Honsha in Japan and for the further development strategy with resminostat in this important market. After having already published positive data from our Phase II SAPHIRE study in Hodgkin's lymphoma, we now look forward to the results of our Phase II SHELTER study with resminostat in HCC. Currently, we prepare for discussions of the next development steps with regulatory authorities and partners. Considering the high medical need and the limited therapeutic options available in the cancer indications addressed with resminostat, we assume this next step to be a pivotal development programme.'

About Resminostat
Resminostat (4SC-201) is an oral pan-histone-deacetylase (HDAC) inhibitor. HDAC inhibitors modify the DNA structure of tumour cells to cause their differentiation and programmed cell death (apoptosis) and are therefore considered to offer a mechanism of action that has the particular potential to halt tumour progression and induce tumour regression. Resminostat is currently being investigated in the Phase II SHELTER study as a second-line treatment for advanced hepatocellular carcinoma (HCC) and in the Phase I/II SHORE study as a second-line treatment in colorectal cancer in KRAS-mutant patients. The Phase II SHELTER study is expected to report results in the beginning of 2012. Initial results of the SHORE study are expected in 2012. With an overall response rate of 35.3% and a clinical benefit in 55.9% of the patients, the Phase II SAPHIRE trial for resminostat as a monotherapy in advanced Hodgkin's lymphoma has demonstrated the drug's substantial anti-tumour activity in a heavily pre-treated patient population together with very good safety and tolerability. The study is still ongoing as one further patient is still continuing therapy and has currently achieved stabilization of disease for more than 30 weeks in the optional follow-up phase beyond the study's main treatment part of 12 weeks.

About the Resminostat Partnering Deal with Yakult for Japan
4SC granted an exclusive license to Yakult Honsha for the development and commercialization of resminostat in Japan in April 2011. Yakult Honsha will focus on the main indications, HCC and CRC, however retains the rights to develop and commercialise the full potential of resminostat by investigating other oncologic indications in Japan as well. 4SC has received an upfront payment from Yakult Honsha of EUR6 million and is eligible for up to EUR127 million payable upon achieving specified milestones including clinical and regulatory events in Japan. In addition to milestone payments, Yakult will pay 4SC double-digit royalties linked to product sales of resminostat. 4SC will be the exclusive supplier of resminostat to Yakult Honsha. Yakult Honsha will be responsible for all development and clinical requirements in Japan for resminostat in HCC, CRC and other chosen oncology indications. 4SC is aiming to partner this compound in other territories, including Europe, the USA and Asia.

This document may contain projections or estimates relating to plans and objectives relating to our future operations, products, or services; future financial results; or assumptions underlying or relating to any such statements; each of which constitutes a forward-looking statement subject to risks and uncertainties, many of which are beyond our control. Actual results could differ materially, depending on a number of factors.

For further information, please visit www.4sc.com
4SC AG
4SC (ISIN DE0005753818) discovers and develops targeted small-molecule drugs for the treatment of diseases with a high unmet medical need in various autoimmune and cancer indications. These drugs are intended to provide patients with innovative treatment options that are more tolerable and efficacious than existing therapies, and provide a better quality of life. The company's balanced pipeline comprises promising products that are in various stages of clinical development. 4SC's aim is to generate future growth and enhance its enterprise value by entering into partnerships with leading pharmaceutical companies. Founded in 1997, 4SC currently has 94 employees and has been listed on the Prime Standard of the Frankfurt Stock Exchange since December 2005.


Press releases you might also be interested in
Weitere Informationen zum Thema "Forschung und Entwicklung":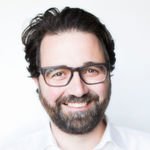 Zendesk stellt Guide Enterprise vor
Mit Gui­de En­ter­pri­se will Zen­desk Wis­sens­lü­cken im Kun­den­ser­vice sch­lie­ßen. Die KI-ge­stütz­te Self-Ser­vice-Lö­sung ist für den Ein­satz in Groß­un­ter­neh­men kon­zi­piert.
Weiterlesen