4SC AG Receives Research Grant from the Bavarian Research Foundation
Planegg-Martinsried

, (PresseBox) -
4SC AG (Frankfurt, Prime Standard: VSC), a drug discovery and development company, today announced that it has received, as part of a consortium, a research grant from the Bavarian Research Foundation (Bayerische Forschungsstiftung) to fund the discovery of protein kinase inhibitors as potential therapies for the treatment of herpes viruses.

The consortium composed of 4SC, Kinaxo Biotechnologies AG, Martinsried, Germany, and the Virological Institute of the Erlangen University Hospital, Germany, will receive EUR 700,000 for this three year project. The research project will focus on the discovery of smallmolecule kinase inhibitors with a dualmode of action that can selectively inhibit viral and cellular protein kinases. Kinase inhibitors are a commonly used drug class in cancer and inflammation as they can modulate signalling pathways in cells which can lead to various disease states. In viral diseases, current molecular treatments inhibit either a viral target or a target in the infected host cell. However, this approach allows viruses to build resistance quickly, as they are able to mutate and continue to replicate in host cells. By investigating protein kinase inhibitors in viral diseases, it is hoped that a dualmode of action could target the virus and host cells concurrently, thereby potentially delaying a resistance to treatments for longer.

Dr Daniel Vitt, Chief Scientific Officer at 4SC AG, commented, 'We are pleased to have received this research grant in order to support our drug discovery. At 4SC, research is an integral part of our business strategy as it ensures the future generation of clinical drug candidates for our pipeline. Working closely with research institutions and companies is an important part of this process as it helps us to remain at the forefront of new research and drive the innovation required to develop more effective medicines for patients in the future.'

Legal Note

This document may contain projections or estimates relating to plans and objectives relating to our future operations, products, or services; future financial results; or assumptions underlying or relating to any such statements; each of which constitutes a forwardlooking statement subject to risks and uncertainties, many of which are beyond our control. Actual results could differ materially, depending on a number of factors.
4SC AG
4SC AG (ISIN DE0005753818) is a drug discovery and development company focused on autoimmune and cancer indications. The company currently has three clinical programs, with three further clinical trials planned to commence in 2009. 4SC-101, a small molecule, is in a Phase IIb study in rheumatoid arthritis as well as in a Phase IIa exploratory study in inflammatory bowel disease. The company's lead oncology compound, 4SC-201, a histone deacetylase (HDAC) inhibitor, is in a Phase II trial in hepatocellular carcinoma and is due to commence a further Phase II trial in Hodgkin's lymphoma in 2009. Drug candidates are developed until proofofconcept in order to generate value creating partnerships with the pharmaceutical industry in return for advance and milestone payments as well as royalties. 4SC was founded in 1997, has 93 employees, and is listed on the Prime Standard of the Frankfurt Stock Exchange since December 2005.
For further information please visit www.4sc.com.
Press releases you might also be interested in
Weitere Informationen zum Thema "Forschung und Entwicklung":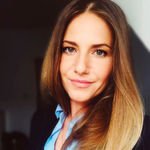 So meistert Machine Learning unstrukturierte Informationen
Big-Da­ta-An­sät­ze ha­ben durch fast un­be­g­renz­tes Spei­cher­vo­lu­men, die ho­he Ent­ste­hungs­ge­schwin­dig­keit der Da­ten und gro­ße Viel­falt in der Da­ten­be­schaf­fen­heit einst hand­hab­ba­re Da­ten­be­stän­de in Big Con­tent ver­wan­delt. Die gro­ße Mehr­heit der Da­ten ist da­bei un­struk­tu­riert, das heißt, in na­tür­li­cher Spra­che ge­schrie­ben. Au­to­ma­ti­sche Text­klas­si­fi­zie­rung zur Ord­nung und Prio­ri­sie­rung die­ser In­for­ma­tio­nen ist da­bei ein zen­tra­les Werk­zeug, um Un­ter­neh­men den ver­läss­li­chen Zu­griff auf re­le­van­te In­for­ma­tio­nen zu ge­wäh­ren.
Weiterlesen