4D Launches Wakanda Public Beta
Free Open Source Development Platform to create HTML5 Web and Mobile Business Applications
Neufahrn

, (PresseBox) -
4D Incorporated today announced Wakanda public beta, a free end-to-end open source business application development platform to create business applications for the Web, the Cloud and mobile platforms entirely in HTML5 and JavaScript. Wakanda is a powerful development technology for building data centric business Internet applications. It increases developer productivity, integrates with complex enterprise environments and delivers rich and interactive experiences for users.

"With the Wakanda development platform, developers of business web applications can now enjoy the simplicity of a fully integrated framework, datastore and server." Said Laurent Ribardiere, Wakanda creator and CTO at 4D. "Developers no longer need to pick and glue separate pieces unike for a PHP/MySQL/Apache solution"

Solutions developed with Wakanda run consistently across operating systems and devices. As a result, developers and IT professionals have an easier path for creating rich user experiences for their enterprise applications and to integrate across their existing technologies.

Wakanda is well suited to develop data centric applications such as CRM, financial, and healthcare applications as well as many other type of departmental and enterprise applications for which data accuracy is of the ultimate importance.

Wakanda is available to anyone who wants to develop, deploy and manage database applications fast. The integrated environment is designed for professional developers working with deadlines and for businesses looking to gain a competitive advantage by delivering their applications to market faster.

"Wakanda piqued our interest with its unique full stack integrated solution and only JavaScript to program the client, the database and the server." Said Ale Gicqueau CEO of Clinovo. "We are working with top pharmaceutical, biotech and medical device companies for which faster time to market, data accuracy and ease of application maintenance are key requirements. Wakanda has the potential to deliver all that."

During the public beta period, 4D will solicit Wakanda user feedback on product features and functionality, which will continue to evolve over time.

Wakanda in the cloud. Wakanda applications can be deployed over the cloud (IaaS, Paas). It is fully optimized for vertical scalability (multi-threaded, preemptive, thread-safe) in order to deliver performance with data reliability and consistency.

Highlights of the new version:

- A fully open and complete development environment for web and mobile business apps that includes editors, datastore and server. Developers no longer need to stitch together separate pieces like for a PHP/MySQL/Apache solution
- A Model Driven Architecture (MDA) for less development workload, higher levels of re-use, and decreased maintenance cost
- An end-to end- Javascript solution with the entire stack of technologies: client, datastore and server - programmable in JavaScript
- A proven NoSQL object datastore that talks natively REST/HTTP and Server Side Javascript (SSJS). WakandaDB, the datastore part of Wakanda, intuitively manipulates and stores application objects. Unlike with SQL databases, there is no need to use an ORM layer. There is no hidden SQL generation. Wakanda natively understands the business logic.
- A full featured WYSIWYG Graphical designer for the development of both the UI interface of the application and the data model. The GUI Designer has a direct access to the data model
- An expendable environment where widgets and server modules can be added easily. Wakanda client framework (WAF) can add custom widgets, third party widgets or even other js frameworks. The server functionality can be extended with commonJS/NodeJS modules.
- An open source environment allowing connections to any databases. Wakanda open source environment facilitates the addition of connectors to third party databases. With the NodeJS compliant socket APIs, you can leverage connectors developed by the community or add your own.
- A full industry standard compliance: JSON, REST/HTTP. Wakanda applications can easily interact with other technologies using industry standards. The application model can be accessed by an Ajax framework (e.g. Dojo, YUI, DHTMLX), native mobile apps (iOS, Android), or even other servers (e.g. PHP,.NET, Java, NodeJS, Python).

Free, Open Source, and Available Now

Wakanda beta is available now for free at <http://www.wakanda.org>. Wakanda Studio is available for Mac OS X 10.6 or above, Windows Vista or above - 1GB RAM (2GB recommended). Wakanda Server is available for Mac OS X 10.6 (64-bit) or above, Windows Vista or above/Windows Server 2008 or above, Linux Ubuntu distribution 10.4 or 10.10 or above - 1GB RAM (2GB recommended). The supported browsers are: Safari 5, Firefox 4, Chrome 11, IE 9.
4D Deutschland GmbH
A global leader in business software development solutions for over 25 years, 4D provides integrated platforms that simplify and speed up the development and deployment of Web, Mobile, Desktop, and Client-Server Business Applications. 4D solutions and development tools are used in more than 70 countries, count millions of end users and over 10,000 Independent Software Vendors (ISVs). 4D is located in San Jose, California. For more information, please visit www.4d.com or call 1-408-557-4600.


Press releases you might also be interested in
Weitere Informationen zum Thema "Software":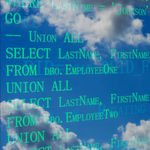 Programmieren in der Cloud
In­ves­ti­ti­ons­kos­ten spa­ren, gleich­zei­tig fle­xi­bel ska­lie­ren und bei Tests auf mehr Per­for­man­ce zu­rück­g­rei­fen: Das sind nur ei­ni­ge Vor­tei­le der Cloud. Auch Soft­wa­re-Ent­wick­lern kann sie die Ar­beit er­leich­tern. Be­vor Un­ter­neh­men aber Cloud-Res­sour­cen bu­chen, soll­ten sie sich über die Aus­wahl der rich­ti­gen Ser­vices für die Soft­wa­re-Ent­wick­lung Ge­dan­ken ma­chen.
Weiterlesen