zweitägiges GAEB-Basisseminar (Teil 1 - 4) in Waldenbuch (Stuttgart)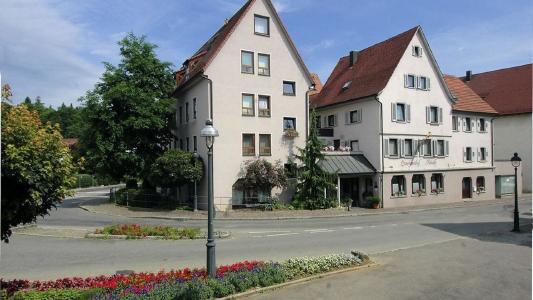 Zweitägiges GAEB-Basisseminar Ludwigsfelde (Berlin)

Hier werden die Grundlagen des GAEB-Datenaustausches anhand der Erstellung eines Leistungsverzeichnisses erläutert und praktische Übungen durchgeführt, angepasst an die Erfordernisse der Teilnehmer wie z. B. Kalkulation, Einlesen von Angeboten aus unterschiedlichsten Formaten (Bieter oder Großhändler), Erstellen eines Preisspiegels, Auftragserteilung, Aufmaß-Eingabe, Rechnungsstellung.
Bitte bringen Sie an beiden Tagen Ihren Laptop mit der aktuellsten Version des GAEB-Konverters mit!
Alternativ können wir Ihnen auch ein Schulungs-Laptop für 50,00 Euro netto (für beide Tage) zur Verfügung stellen.
Veranstaltungsort:
Landgasthof Hotel Rössle
Auf dem Graben 5
71111 Waldenbuch
Kosten: 699,00 Euro netto (609,00 Euro netto für weiteren Teilnehmer eines Unternehmens)
Bei Buchung bis 6 Wochen vor dem Veranstaltungstermin erhalten Sie 10% Frühbucherrabatt.
Anmeldungen entweder über das Buchungsformular:
https://download.gaeb-tools.de/2021-Anmeldung-Praesenz-Schulung.pdf
oder gern auch per Mail an
info@t-t.de
.
Weitere Termine und Orte finden Sie unter:
https://gaeb-tools.de/schulung/
The publisher indicated in each case is solely responsible for the press releases above, the event or job offer displayed, and the image and sound material used (see company info when clicking on image/message title or company info right column). As a rule, the publisher is also the author of the press releases and the attached image, sound and information material.
The use of information published here for personal information and editorial processing is generally free of charge. Please clarify any copyright issues with the stated publisher before further use. In the event of publication, please send a specimen copy to
service@pressebox.de
.