Neu! A4Q Testing Foundations for Developers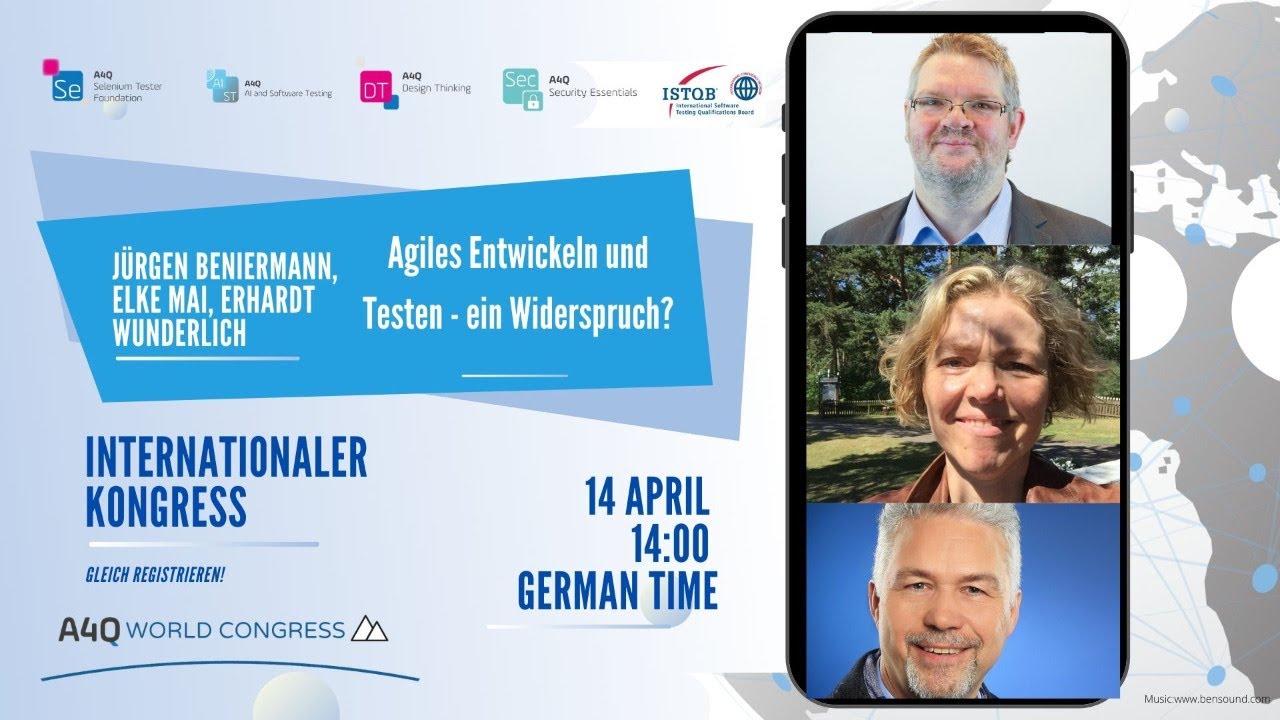 Nach erfolgreicher Schulungs-Akkreditierung durch das German Testing Board e.V. bieten wir als erstes Unternehmen in Deutschland (Stand: 10.8.2021) die 2- bzw. 3-tägige Schulung zum A4Q Testing Foundations for Developers an, die mit einem Zertifikat abgerundet werden kann.
Schulung zur Vorbereitung auf die Zertifizierung
Zielgruppe:
Die Schulung A4Q Testing Foundations for Developers wendet sich insbesondere an Entwickler, aber auch an alle anderen Personen, die in ihren Projekten strukturiert und erfolgreich testen wollen.
Lernziele und Prüfungsdurchführung:

Diese Schulung vermittelt die Grundlagen des Softwaretestens. Sie schließt mit einer 60-minütigen Zertifizierungsprüfung ab. Erfolgreiche Teilnehmer erhalten ein unabhängiges Zertifikat über ihren Wissensstand und ihre Kompetenz.
Inhalte der Schulung:
Grundlagen des Softwaretestens
Testen im Softwarelebenszyklus
Statischer Test
Testverfahren
Bitte beachten!

Das Seminar wird in deutscher Sprache durchgeführt, die Seminarunterlagen sind in englischer Sprache verfügbar. Die Prüfung kann sowohl auf Deutsch als auch in englischer Sprache abgelegt werden.
Dauer:
2 Tage inklusive Prüfung
Bitte beachten!
Die Schulung kann Inhouse auch als 3-tägige Variante mit mehr Übungsanteilen oder vertiefter Behandlung einzelnen Themen gebucht werden.
Anmeldung:
https://www.sogeti.de/aktuelles/seminare/a4q-testing-foundations-for-developers/
Links zu Infos, Lehrplan und Musterprüfung:

https://www.german-testing-board.info/lehrplaene/istqbr-certified-tester-schema/entwicklungstester/

https://www.alliance4qualification.info/a4q-testing-foundations-4-developers
The publisher indicated in each case is solely responsible for the press releases above, the event or job offer displayed, and the image and sound material used (see company info when clicking on image/message title or company info right column). As a rule, the publisher is also the author of the press releases and the attached image, sound and information material.
The use of information published here for personal information and editorial processing is generally free of charge. Please clarify any copyright issues with the stated publisher before further use. In the event of publication, please send a specimen copy to
service@pressebox.de
.