Lieferkettengesetz, SocialFAir2022 und Produktsicherheit (Alle 2 Monate ab Mai 2021)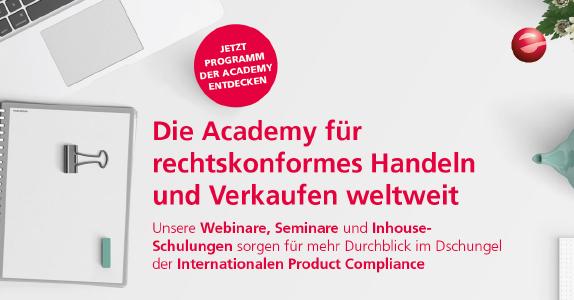 Dr. Michael Arretz vom Verband der Fertigwarenimporteure (German Importers/VFI) gibt Ihnen in diesem Webinar ein detailliertes Update zu den aktuellen Entwicklungen im Bereich Lieferkettengesetz und stellt Ihnen den Lösungsansatz SocialFair2022 vor.
In unserem Webinar "Von der Produktion in den Online-Shop" haben wir bereits einen umfassenden Einblick in das Thema Lieferkettengesetz/Sorgfaltspflichtengesetz gegeben. Am 12.02.2021 wurde auf der Pressekonferenz der Ministerien für wirtschaftliche Zusammenarbeit und Entwicklung (BMZ), Arbeit und Soziales (BMAS) und Wirtschaft und Energie (BMWi) die Einigung zum geplanten deutschen Lieferkettengesetz vorgestellt. Die Unternehmen sollen ihre direkten Lieferanten sehr eng in die Pflicht nehmen und dabei aber auch die gesamte Lieferkette im Blick haben. In einem Stufenplan soll das Lieferkettengesetz für Unternehmen ab 3.000 Mitarbeitern ab 2023 gelten und ab 2024 dann für Unternehmen ab 1.000 Mitarbeitern. Neben Deutschland arbeitet auch die Europäische Kommission an einem entsprechenden Ansatz. Das Lieferkettengesetz betrifft auch kleinere Unternehmen, da diese im Rahmen der Risikoanalyse Daten bereitstellen müssen.
Anmeldung nur hier:
Anmeldung (gotowebinar.com)
The publisher indicated in each case is solely responsible for the press releases above, the event or job offer displayed, and the image and sound material used (see company info when clicking on image/message title or company info right column). As a rule, the publisher is also the author of the press releases and the attached image, sound and information material.
The use of information published here for personal information and editorial processing is generally free of charge. Please clarify any copyright issues with the stated publisher before further use. In the event of publication, please send a specimen copy to
service@pressebox.de
.