Kaffeeklatsch in der Saurierwelt - Wie Partizipation im Museum gelingt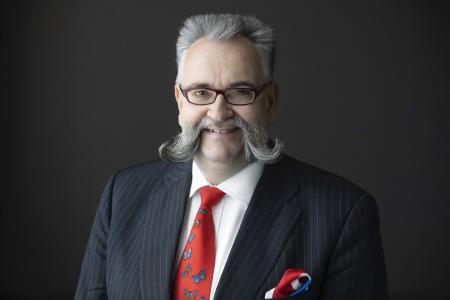 Der "Kaffeeklatsch" mit einem Reptilienforscher ist nur eines von vielen Mitmach-Angeboten in seinem Programm. Seit neun Jahren leitet Prof. Johannes Vogel das Museum für Naturkunde in Berlin mit dem Ziel, Menschen zum Entdecken, Diskutieren und Partizipieren anzuregen. Der kollaborative "Forschungsfall Nachtigall" rief beispielsweise Naturbegeisterte dazu auf, den eindringlichen Gesang der kleinen Vögel in ihrer Umgebung aufzunehmen und via App in einer Forschungsdatenbank zu dokumentieren.

Johannes Vogel hat eine Vision; er will innovative und multiperspektivische Ansätze des Forschens vorantreiben und das Forschungsmuseum zu einem interaktiven Ort des Handelns für Natur und Demokratie machen. Wie genau sein Zukunftsplan aussieht, welche Vorteile es bringt, Forschungs- und Innovationsprozesse zu öffnen und welche Chancen Citizen Science für ein zukunftsorientiertes Wissenschaftssystem bereithält, erfahren die Zuschauerinnen und Zuschauer am 11. Mai, von 18 bis 19 Uhr, in der neunten Session der digitalen Q&A-Serie "Neugier" des Bundesministeriums für Bildung und Forschung (BMBF) im Rahmen der Initiative #innovationsland Deutschland. c't-Chefredakteur Dr. Jürgen Rink von Heise Medien moderiert das Gespräch mit Prof. Johannes Vogel und nimmt Publikumsfragen entgegen. Heise Medien ist Medienpartner der digitalen Q&A-Reihe. Interessierte können die Q&A ohne Anmeldung hier verfolgen: innovationsland-deutschland.de.
The publisher indicated in each case is solely responsible for the press releases above, the event or job offer displayed, and the image and sound material used (see company info when clicking on image/message title or company info right column). As a rule, the publisher is also the author of the press releases and the attached image, sound and information material.
The use of information published here for personal information and editorial processing is generally free of charge. Please clarify any copyright issues with the stated publisher before further use. In the event of publication, please send a specimen copy to
service@pressebox.de
.