FCS Webinar: Reserva - Assets ausleihen und Räume buchen via Self-Service-Portal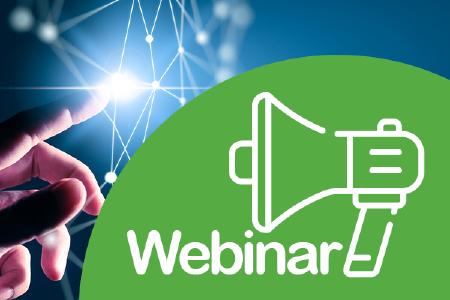 Stellen Sie sich Folgendes vor:
Sie haben für morgen Vormittag ein Online-Meeting angesetzt und benötigen Equipment für Präsentation und Durchführung.
Oft beansprucht die Organisation viel Zeit! Steht ein geeigneter Raum zur Verfügung? Sind ausreichend Tische und Stühle im Raum oder müssen Zusätzliche geordert werden? Sind die technischen Geräte mit den benötigten Eigenschaften morgen Vormittag frei? Das alles kostet Zeit, die Sie eigentlich benötigen, um die Präsentation an sich vorzubereiten…
Sie möchten es stressfrei?
Wir können Ihnen nicht alles abnehmen. Aber den Organisationsaufwand auf ein Minimum reduzieren, das können wir auf jeden Fall!
Wie?
Wir steigen an dieser Stelle ein und präsentieren Ihnen die 
neueste Version von Reserva
 – dem intuitiven Reservierungsportal.
Wir veranschaulichen Ihnen, wie Sie, Mitarbeiter oder externe Kunden Gegenstände/Ressourcen, die im Unternehmen zur Ausleihe zur Verfügung stehen, selbstständig reservieren und anschließend ausleihen können. Dabei spielt es keine Rolle, ob es sich dabei um Laptops, Beamer, Flipcharts, Kameras oder Autos handelt. Auch Räume lassen sich mit Reserva reservieren.
Sie haben individuelle Servicezeiten? Kein Problem, wir zeigen wie Sie diese einstellen und individuelle Zeiten ergänzen (z.B. für Rüstzeiten).
Ein intelligentes Zeitmanagement ist gefragt? Sollte zum Beispiel ein Beamer zur gewünschten Zeit nicht verfügbar sein, so schlägt Reserva Ihnen automatisch den nächstmöglichen Zeitslot vor. Wir präsentieren, wie es geht!
Wir demonstrieren, wie Sie mit der Kalenderansicht sofort sehen, ob die gewünschten Geräte oder Räume für den ausgewählten Zeitraum noch verfügbar sind oder nicht.
Nicht jeder/jede soll alle Rechte erhalten? Der Genehmigungsprozess ist optional integriert, sodass das Ausleihen je nach Benutzerrolle zuerst angefragt und anschließend genehmigt werden muss. Liegt eine Genehmigung bzw. Absage vor, so erhalten die Anfragesteller*innen eine Benachrichtigung via E-Mail. Wir zeigen Ihnen wie Sie es spielend einfach einstellen können.
Active Directory Anbindung, offene REST-Schnittstelle? Alles vorhanden. Diese und viele weitere Einstellungen und Funktionen bietet Reserva…
Erfahren Sie alles Wesentliche zu Reserva in nur 45 Minuten und freuen Sie sich auch auf Verbesserungen im Bereich Reservierungsoptionen, Rollen und Rechte, Usability und User Interface.
Wir nehmen uns ausreichend Zeit für Fragen!
Seien Sie gespannt!  
>> Anmeldung
Alles Weitere zu Reserva finden Sie hier:
https://www.fair-computer.de/produkte/reserva-das-reservierungsportal/ 
Präsentator:
Maximilian Höhn
Vertrieb & Support
bei FCS Fair Computer Systems
The publisher indicated in each case is solely responsible for the press releases above, the event or job offer displayed, and the image and sound material used (see company info when clicking on image/message title or company info right column). As a rule, the publisher is also the author of the press releases and the attached image, sound and information material.
The use of information published here for personal information and editorial processing is generally free of charge. Please clarify any copyright issues with the stated publisher before further use. In the event of publication, please send a specimen copy to
service@pressebox.de
.