Data Modeling with Qlik Sense - September 2021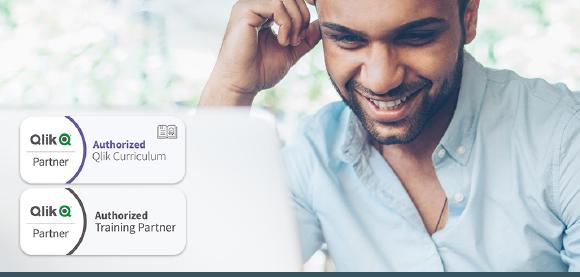 BESCHREIBUNG
Bei "Data Modeling for Qlik Sense" handelt es sich um einen technischen Kurs, der Ihnen das Wissen vermittelt, das erforderlich ist, um Daten in Qlik Sense zu laden und umzuwandeln und um eine optimierte Datenmodellstruktur aufzubauen.  Einschliesslich von Informationen, Tools, Techniken und Übungen adressiert dieser Kurs unter anderem folgende Themen: Datenverbindungen, Bereinigung, Änderung und Umwandlung, Datenmodellprobleme lösen, Optimierung, Verwendung von QVD-Dateien und Entwicklung mit Server.
KURSVORAUSSETZUNGEN
Erstellung von Qlik Sense Visualisierungen
Wissen zu Datenbank und SQL-Suche  
ZIELGRUPPE
LERNZIELE
Datenverbindungen
Script-Strukturierung
Daten laden
Datenprobleme lösen
Daten mit Script erstellen
Debuggen einer Datenmenge
Datenmanager und Qlik DataMarket
Scripting- und Datenmodellherausforderungen
Erweiterte Berechnungen
Mit dem Server arbeiten
Sicherheit
Mobile Bereitstellung


Für die offizielle Anmeldung und Erstellung der Training-Card, nehmen Sie bitte Kontakt mit uns auf.
Weitere Informationen:
www.informatec.com/de/qlik-authorized-trainings-der-schweiz
The publisher indicated in each case is solely responsible for the press releases above, the event or job offer displayed, and the image and sound material used (see company info when clicking on image/message title or company info right column). As a rule, the publisher is also the author of the press releases and the attached image, sound and information material.
The use of information published here for personal information and editorial processing is generally free of charge. Please clarify any copyright issues with the stated publisher before further use. In the event of publication, please send a specimen copy to
service@pressebox.de
.