AV-Solution EDUCATION Talk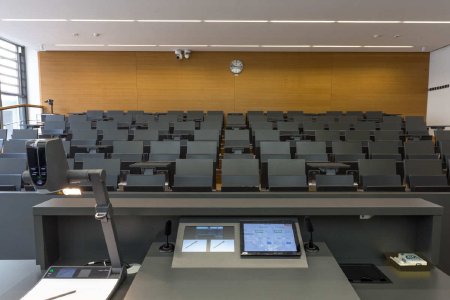 Medientechnik an Hochschulen im Gespräch

Bei der Realisierung audiovisueller Medientechnikkonzepte sehen sich viele Hochschulen mit ähnlichen Herausforderungen konfrontiert. Nicht selten werden eigene Lösungen mit hohem Aufwand konzipiert und umgesetzt, über die untereinander allerdings wenig bis gar nicht kommuniziert wird.

Das möchten wir mit unserer Online-Veranstaltungsreihe "AV-Solution EDUCATION Talk" ändern und haben eine Plattform für Medientechnik-Verantwortliche geschaffen, deren Fokus auf praxisnahen Lösungen und kollegialem Austausch liegt.

Auf der Agenda der Talkrunde stehen die Vorstellung gelungener Lösungen, Austausch und Diskussion sowie Hilfestellung bei Fragen zu Medientechnik, Didaktik oder Facility Management. Insbesondere zu praxisrelevanten Anwendungen und Themen wie beispielsweise "Vorlesungsaufzeichnung", "Live Streaming" oder "Hybrider Hörsaal".

Moderne Technologien sind nach wie vor die zentrale Voraussetzung, um im internationalen Wettbewerb für Studierende und Lehrende attraktiv zu sein.

Die Teilnahme an der Online-Veranstaltung (Zoom) ist kostenfrei.
The publisher indicated in each case is solely responsible for the press releases above, the event or job offer displayed, and the image and sound material used (see company info when clicking on image/message title or company info right column). As a rule, the publisher is also the author of the press releases and the attached image, sound and information material.
The use of information published here for personal information and editorial processing is generally free of charge. Please clarify any copyright issues with the stated publisher before further use. In the event of publication, please send a specimen copy to
service@pressebox.de
.